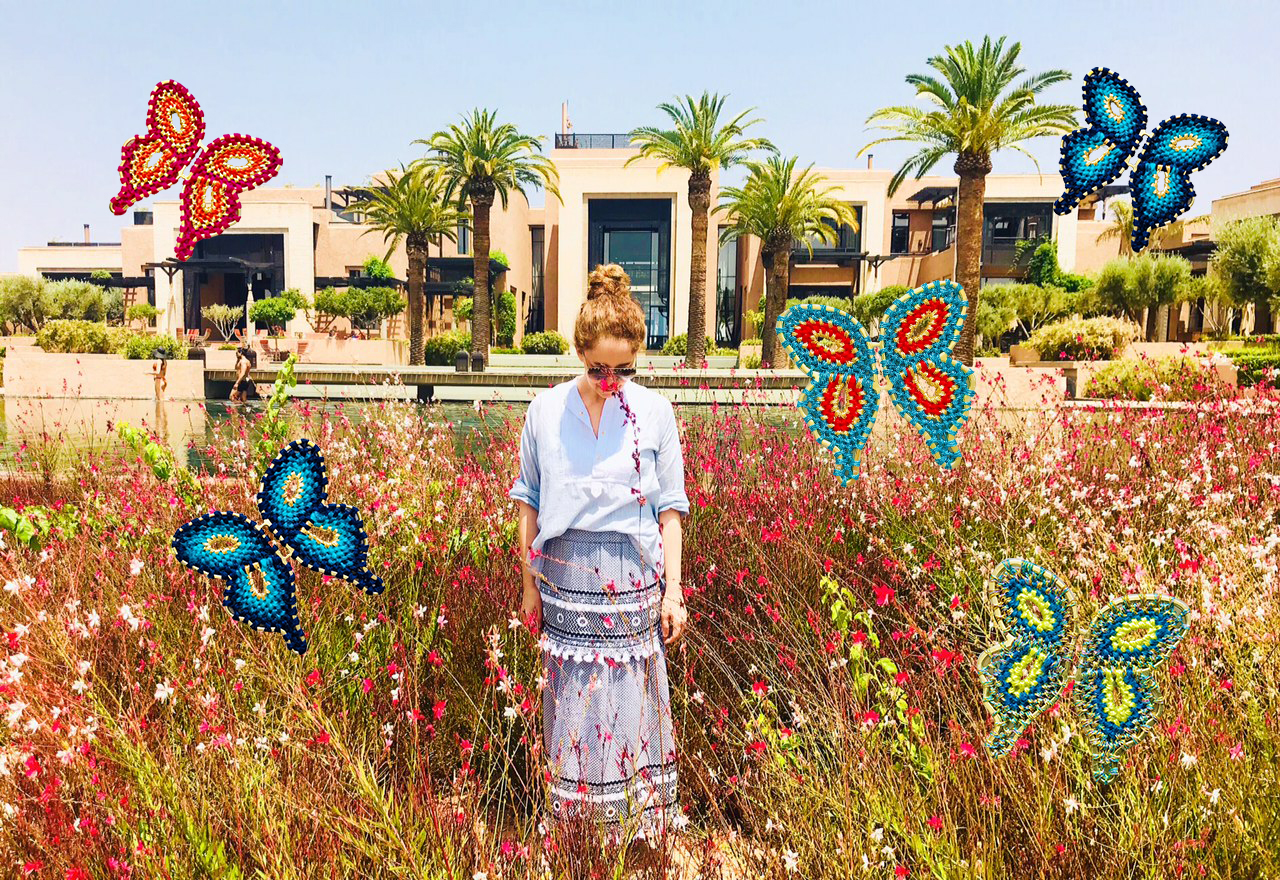 I was born in Casablanca, Morocco, a country where traditional arts and crafts are of great diversity and multifaceted wealth.
Since my childhood I have always been attracted to drawing—reproducing all that which commands my interest or concern. And my attraction to design, fashion, and art has doubtless come from this.
With drawing I steadily developed a sense of observation, centered on forms, volumes, shapes, and colors, but with a particular and keen attention for details. I still keep a large stack of images which inspire me every single day.
I studied the art of crafting a piece of Haute Couture clothing at the Paris-based Ecole de la Chambre Syndicale de la Couture. And the stay in Paris has left a strong cultural impression on me.
But my sensibility is drawn, above all, by the magnificent and elegant Moroccan caftans, which are made up of deftly and finely embroidered precious fabrics.
One of these embroideries, born from needle-point lace, has particularly so inspired me that it has naturally led me to create a line of jewelry which takes up this ancestral know-how in a new and unprecedented manner.
Combining Moroccan and European influences, the jewel is the product of a unique blend which reflects the two cultures and their mutually complementary universes, where I grew up.
Every item is entirely hand-made and then minutely embroidered. Each item thus takes between five and twenty-five hours of work—labor which confers on the artifact all of its value.
Produced in extremely limited quantity, the jewel fully expresses its uniqueness.
«Any renewal, any modernity must necessarily transit by tradition», according to Farid Belkahia, a contemporary Moroccan artist, adding that «every individual has his own history and diversity is a treasure to be cherished»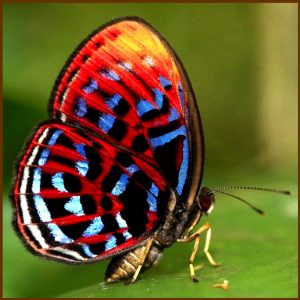 A butterfly, as a symbol of ephemeral nature that is continually renewed, constitutes an inexhaustible source of inspiration, as well as a plethora of unparalleled forms and colors.
Henri Matisse «Laurette with turban and yellow jacket». After his two stays in the city of Tangier, this 1917 portrait reflects Matisse's perennial interest in the East.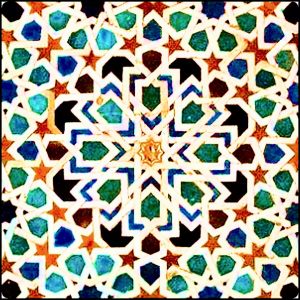 Zellige, baked clay mosaic wholly hand-crafted is an aspect of traditional Moroccan craft industry with geometrically complex and visually captivating shapes. (Medersa Fès – XIVth century)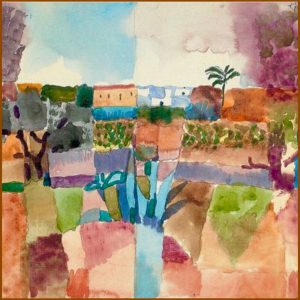 Paul klee's watercolors made during his 1914 Tunisia trip will make of him a pioneer of the Abstract Art. In this country, a new kind of geometry, inspired by kairouanese carpets patterns, was born under his brushes. «Colour possesses me, i don't need to catch it anymore»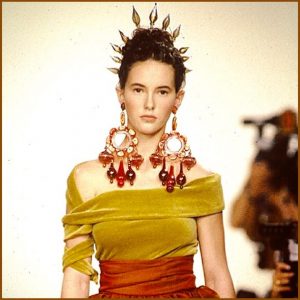 Romeo Gigli, an italian designer from the 80's, and his immoderate taste for ethnic jewellery and traditional embroidery. He was associating with great talent, rich and rare materials, which defined a pictorial and poetic fashion.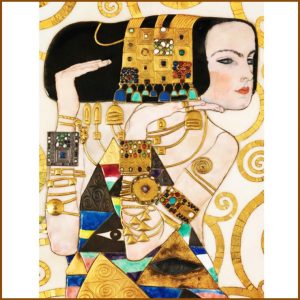 Gustav klimt's rich decoration pops out in 1905's «The expectation», an ornamental tree of life made during an intense period of creativity called «The gold cycle».
"Moroccan embroidery impregnated by Arab, Amazigh, and Andalusian cultures is rich in diversity as each city has its own and perfectly identifiable style. (the upper facet of a chest – Rabat XIXth century).